◌ Reiki | Pranic Healing® ◌
"Health is a state of complete harmony of the body, mind and spirit ." – b.k.s. iyengar

Listen to the messages of your soul
Energetic work is based on recognizing blockages on an emotional, physical and energetic level. It is a form of consciousness work in which existing symptoms are understood as messages from the soul. By working on the energetic level, problems can be tackled at the root and resolved sustainably. By becoming aware of the function of a disease/topic, we can make your system understand that it is no longer needed, which can lead to healing.
"Everything is energy. Match the frequency of the reality you want and you cannot help but get that reality. It can be no other way. This is not philosophy. This is physics." – Albert Einstein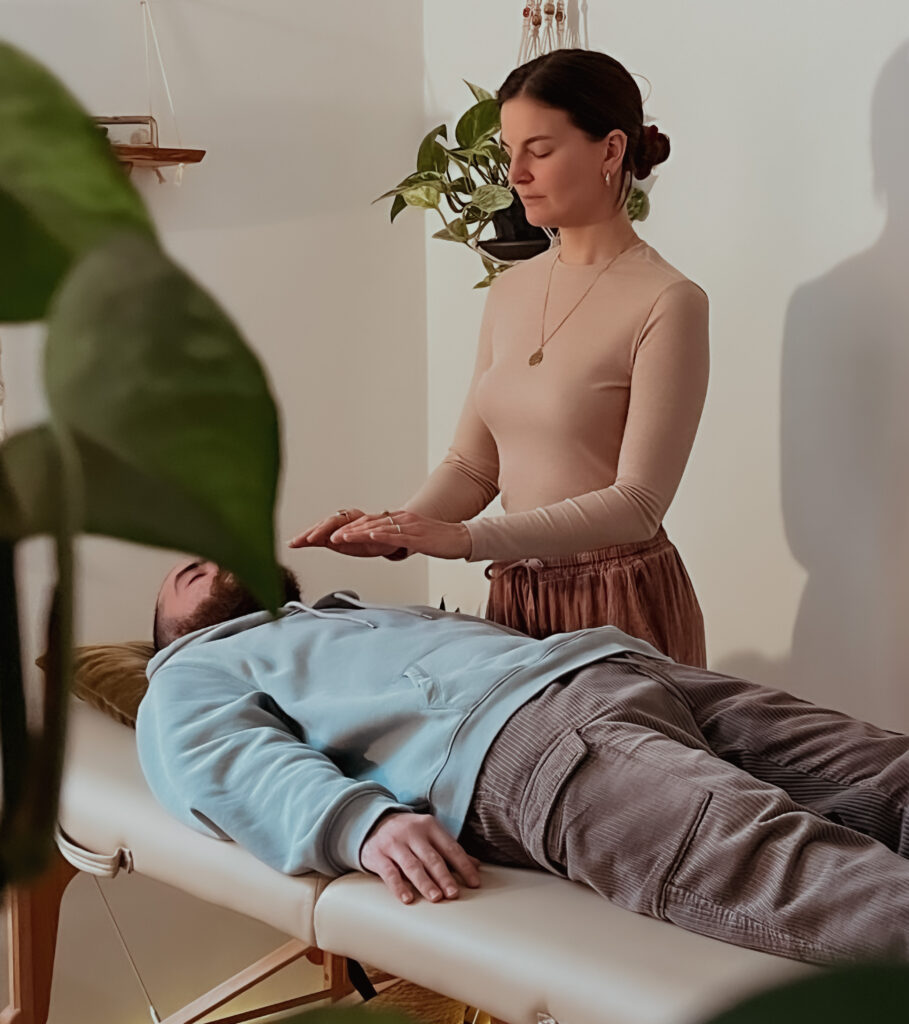 An energetic application supports the self-healing powers of our body. It is an optimal complement to all healing methods. Reiki and Pranic Healing® are gentle, energetic methods to restore the natural flow of energy in the body. Not only do we feel better physically, but we can also easily leave the stress of everyday life behind us and find more peace and balance. Say goodbye to unhealthy patterns of behavior and thought, unhealthy beliefs and chronic complaints. Together we create space for growth, satisfaction and healing.
For more information write
info@soulistica.de me!
I am looking forward to your message!
With energetic methodes you are able to work on  a variety of topics. Here you find a list of examples:
Chronic pain and tension
Allergies & intolerances
Permanent tiredness, exhaustion and fatigue
Stomach and intestinal complaints
menstrual cycle problems
skin problems
Migraine
and many more ..
Coping with life crises
Stress reduction & management in school, work or family life
Finding out hidden stress factors in the family/partnership
Resolving conflicts
Development and achievement of goals
Clarity in important life decisions
Dissolving emotional blockages, all about anger, hatred and rage
Topics related to self-love, self-acceptance, self-esteem and their effects
Say goodbye to old habits
Developing new perspectives for action
Dissolving blockages in the chakras
Existential fears & lack of trust in life
and many more …
Important notice/Disclaimer:
The practice of medicine is only allowed to doctors and alternative practitioners in Germany. At this point I would like to expressly point out that I do not carry out any medical treatment according to the applicable laws for doctors and alternative practitioners & do not make any promises of healing! An energetic or kinesiological balance, which takes place through me, is advisory, groundbreaking and does not replace a visit to a doctor, therapist or alternative practitioner. Ongoing medical treatment should never be discontinued!